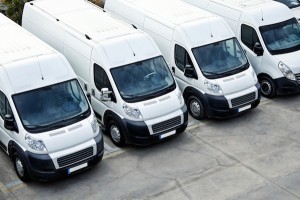 Imagine you were involved in an accident in your personal vehicle while engaged in company business. Did you know your personal insurance may not cover you?
What if you have employees on the road making service calls to customers? What coverage do they have?
Also consider if your company's valuable equipment is within a vehicle and that property is lost or stolen…is it covered? A typical auto insurance policy usually does not cover these types of risks.
The Solution
Commercial auto insurance provides valuable protection for your company-owned vehicles, leased or rented vehicles, and your employees' vehicles used for business purposes. Major coverages are the same as with personal auto insurance. Auto insurance pays for damages due to an accident, or damages caused by fire, theft, flood, and vandalism. It also provides liability coverage for injuries to people and property damage when you are at fault in an accident.
Downtime due to vehicle mishaps can results in lost profits. Protecting your commercial vehicle fleet with business auto insurance will aid in minimizing downtime and preserving your bottom line.