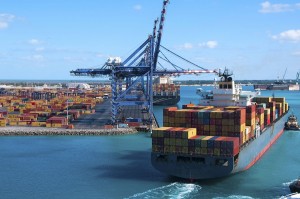 Do you have the usiness equipment, materials, or supplies in transit? Do you store business property in an off-site location? Protect some of your most valuable business property or equipment wherever it may be.
The Solution
Inland marine insurance provides coverage for loss exposures to business property that cannot be conveniently or reasonably confined to a fixed location. This insurance provides coverage for materials in transit, moveable equipment, and unusual property.
This broad type of coverage was developed for shipments that do not involve ocean transport. Inland marine covers articles in transit by all forms of land and air transportation as well as bridges, tunnels, and other means of transportation and communication.
Inland marine coverage can be customized to meet the individual needs of your business. Specific coverages available include:
Construction
High Value Property
Leased Property & Installment Sales
Transportation