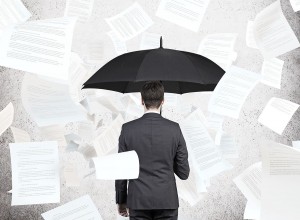 Worried about a catastrophic claim depleting your future income and business assets? Every business is vulnerable to devastating losses and lawsuits that could possibly exceed your primary insurance coverage.
The Solution
Worry less about an unexpected event by supplementing your existing general, auto, and liability limits with an umbrella liability policy. This coverage is relatively inexpensive and provides additional protection for your business investment.
Here's how it works: Umbrella coverage, sometimes known as excess, extends the limits of your liability coverages to protect against larger, more catastrophic claims. This coverage takes effect when your underlying policy limits have been exceeded. The umbrella basically affords you with a convenient, inexpensive way to increase your overall limits.