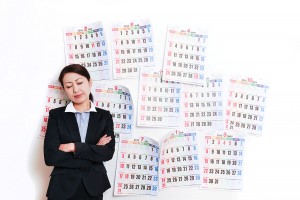 Are you a business owner, officer, board member, manager or supervisor? Do you have any role in administering your company benefit or retirement plans? If so, then your day-to-day decisions could not only involve a claim against your company but you could be putting your personal assets at risk as well.
The Solution
Executive liability insurance is designed to protect exposures inherent in nearly every business that the standard general liability policy does not address. The three principal areas your need exists are in:
Employment Practices (EPLI) – Various employment decisions and missteps such as discrimination, harassment, wrongful termination, failure to hire or promote as well as the myriad of federal (and in some cases state) regulations that you are required to follow become a minefield for even small employers.
Directors & Officers Liability (D&O) – This is not just for publicly traded companies. How your business conducts itself in the marketplace and towards its vendors, creditors, and competitors can put the ones "calling the shots" at risk. Their decisions, failure to act, and representations are all open for scrutiny and second guessing.
Fiduciary Liability – Do you have any discretionary control over an ERISA plan? If so, you can be held responsible not only for your action or inaction, but for those outside entities you utilize in the management of these plans. The interpretation of who is considered a "fiduciary" is broad and very problematic.
Errors & Omissions (E&O) – Do you give advice, make recommendations, or design solutions? Do you provide products or services to third parties? If a customer claims you did something incorrectly on their behalf, you could be held liable. This insurance is designed to cover many of the legal defense costs.